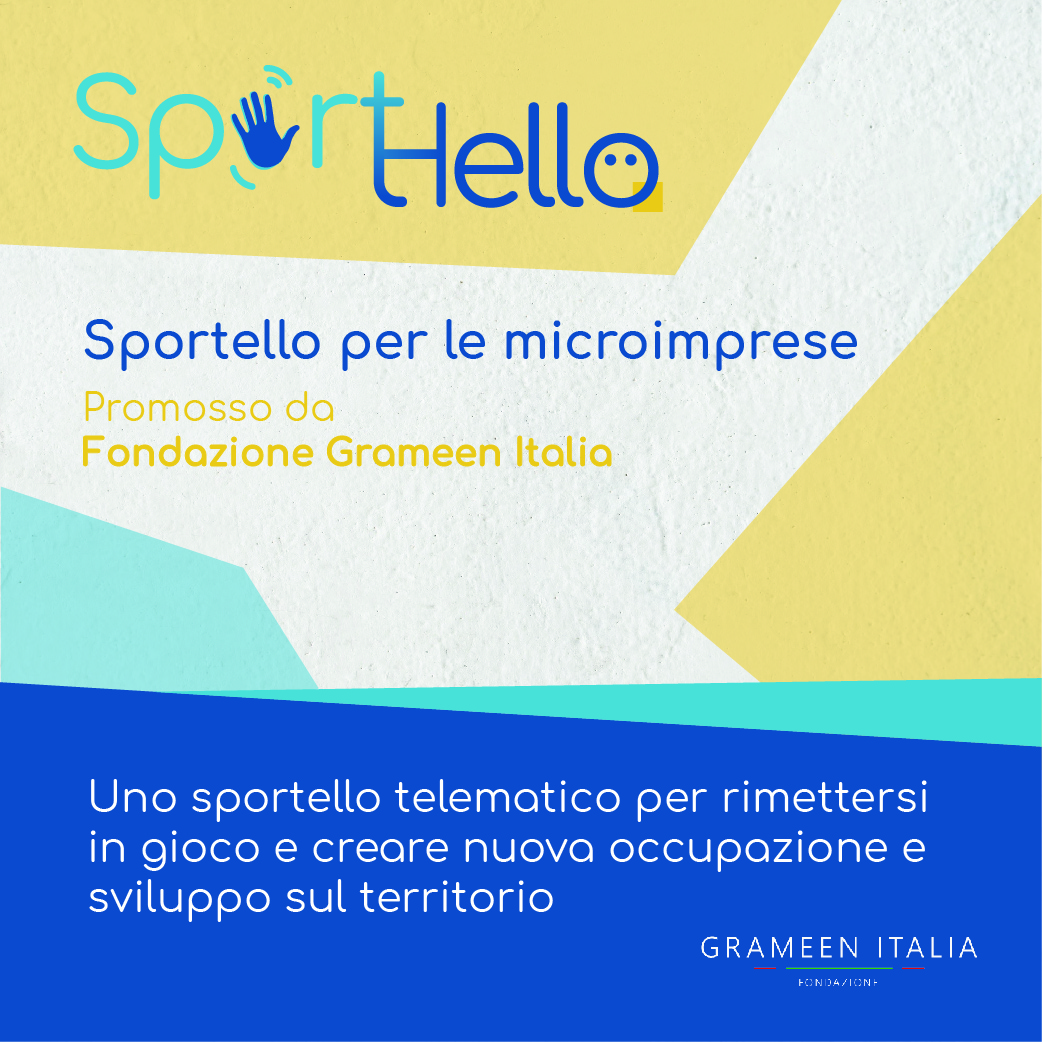 SportHello is a project with which Grameen Italia Foundation wants to collect the requests of entrepreneurs or aspiring entrepreneurs, who need a microcredit to relaunch their business or to realize the dream of starting one of their own.
Microcredit consists of a small loan of a maximum amount of 25.000 euros disbursed by a credit institution in favor of those who cannot access the traditional credit system.
The loan is disbursed thanks to the support provided by the Grameen Italia Foundation which makes the figure of the microcredit tutor available to offer entrepreneurs non-financial auxiliary assistance and monitoring services for microcredit.
If you want to relaunch your business or realize your business idea click here to submit your request and you will be contacted by our microcredit tutor.