Fondazione Grameen Italia adheres to the European Microfinance Network
Starting from a few days ago Fondazione Grameen Italia is a new member of the European Microfinance Network (EMN).
European Microfinance Network is a non-profit organization based in Brussels created to promote microfinance as a tool to counteract social and financial exclusion in Europe through self-employment and the creation of micro-enterprises.
The Network's mission, in close collaboration with the Microfinance Center (MFC), is to act in support of the microfinance sector through the advocacy activity and the diffusion of strategic information on EU policy among its members.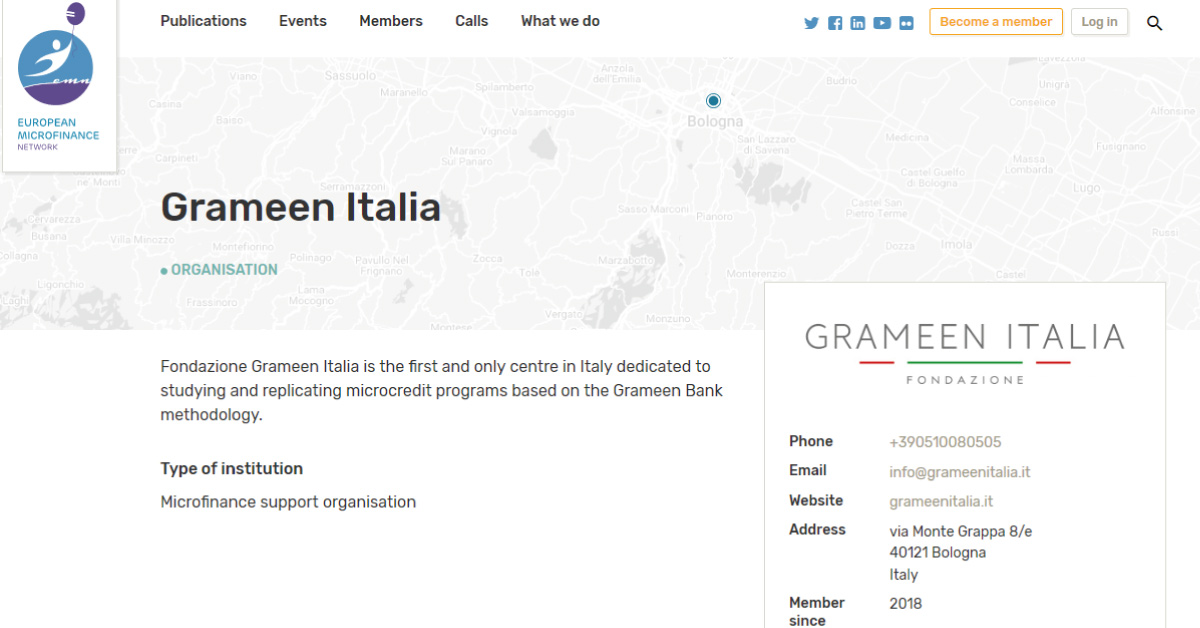 Furthermore, the European Microfinance Network works to encourage and spread the best practices of microfinance, addressing both European citizens and industry professionals.
More specifically, the advocacy activity is conducted through the organization of meetings between political decision-makers and professionals, and in activities of so-called "grassroots advocacy" at European citizenship through the collection of public opinions and requests.
Among the initiatives set up by the EMN for the general public is the "European Microfinance Day", whose objective is above all to raise awareness on the existence of microfinance as a tool to combat unemployment and social exclusion.
As a new Partner Member, Fondazione Grameen Italia is pleased to join the Network and to share the observations regarding the Italian context and the implementation of the Grameen Model for microcredit in Italy.