Grameen Danone Foods
Grameen Danone Foods was born in 2006 from the joint venture between Grameen Group and Danone Group (world leader in the production of yoghurt).
One of the biggest social issues in Bangladesh is malnutrition: 30% of Bangladeshi and 56% of childs under 5 years of age suffer from severe or moderate malnutrition. Grameen Danone was founded to tackle this problem, afflicting especially younger children.
Grameen Danone Foods focuses on producing yoghurt enriched with essential nutrients.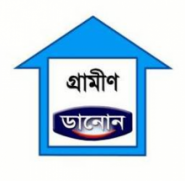 The yoghurt is called "Shakti+", which literally translates to "Energy+".
Shakti+ is a natural source of calcium and proteins, essential resources for a healthy growth. The consumption of a 60g pack guarantees 30% of a child's recommended dietary allowance of vitamin A, iron, zinc and iodium.
The price of a pack of Shakti+ has been set at 6 BDT (0.06€), so that even poorer families could afford it.
Furthermore, the milk used in producing the yoghurt is bought from local farmers and the production is conceived so to favour the inclusion of as many people as possible in the process. Grameen Danone Foods, thanks to its activity, has created 1600 jobs within a 30km radius from the production centre.
Read more
BASF Grameen Limited
BASF Grameen Limited is a joint venture between Grameen Healthcare Trust and BASF, which since 2009 has been producing and distributing, for accessible prices, very resistant mosquito nets treated with Fendona® insecticide, to protect against malaria and dengue, two infectious diseases carried by mosquitos. More than 11 million people in Bangladesh are at risk of contracting these diseases.
Grameen Bank emits microcredits to any who wish to sell BASF mosquito nets.
Read more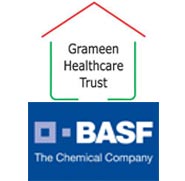 Grameen Green Children Eye Care Hospital
Grameen Green Children Eye Care Hospital was founded in 2008 through the joint effort of Grameen Healthcare Services and Grameen Children Foundation and its goal is to provide access to special eye treatment to reduce the high blindness rates in Bangladesh. For this purpose, three hospitals specialized in treating cataracts have been built. The cost of services is differentiated based on the patient's economic situation. Free treatment is provided to the poorest part of the population.
Read more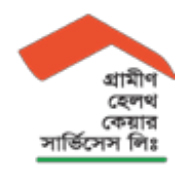 Grameen Bank
Grameen Bank was founded in 1976 and it offers financial services to fight poverty, such as micro-loans to the poor and especially to women. The credit is granted on a trust basis, with no tangible guarantees and it is finalized to developing small business initiatives.
Grameen Bank can be considered a Social Business of the second type. This type of business can distribute dividends since clients are the main stockholders.
Due to its responsibility towards the most vulnerable, the bank has set the goal of reaching financial sustainability and maximising profits, or be excluded from the market. Currently, Grameen Bank has more than 8 million members.
Read more
Make a Change
The first movement born at the end of 2009 for the development of Social Businesses in Italy is Make a Change, promoted by private founders and both for-profit and not-for-profit organizations.
Make a Change is an association that, other than promoting the values of the Social Business in universities and in the business community, manages the first national consortium for new social entrepreneurs ("the best job in the world") and it is responsible, together with the non-profit magazine "Vita", for updating the observatory on the Italian social business community. Through the effort of the observatory, each year a "social entrepreneur of the year" is nominated. In 2011, together with Avanzi S.r.l., Make a Change launched Make a Cube, the first Italian incubator entirely dedicated to businesses with a social and environmental goal. Make a Cube is a capital company, but at the same time is the first Italian company to adopt the American "low profit" statute.
Read more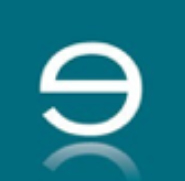 Yunus Social Business Centre
Among the most active in Italy on matters related to Social business, we highlight the Yunus Social Business Centre University of Florence. The institution was founded in 2011 thanks to an agreement between PIN S.c.r.l. – Educational and Scientific Services for the University of Florence and the Yunus Centre in Dhaka (Bangladesh) and it aims at carrying out research, training courses and evaluations within Tuscany as well as at offering strategical support to anyone, private or institution, who wishes to start up a Social Business.
Read more