"Rapiti e Contenti": a story of microcredit and redemption in the theater
Fondazione Grameen Italia arrives in the theater in Naples thanks to the new show "Rapiti e contenti", written by Valentina Varrella and interpreted by the theater company Gli Instabili, born within the UnderNeath association.
The protagonist of this piece is Giovanni Serra, a former financial promoter who lost his job and savings due to the economic crisis and who found himself living on a bench at the Mergellina station in Naples. One day Giovanni meets an old classmate of him to whom he asks for help in a very original way…but his plan will be hampered by the random encounter with a Camorra boss, recently released from jail.
The story will have a happy ending but the intention of its author Mrs. Varrella is to leave the public with food for thought on the dramatic reality of social exclusion and poverty.
In the plot, Fondazione Grameen Italia is cited too: it is the character of Mario, son of the Camorra boss but honest guy, to look for our organization to start a microcredit project and thus to help people in disadvantage with an opportunity of redemption.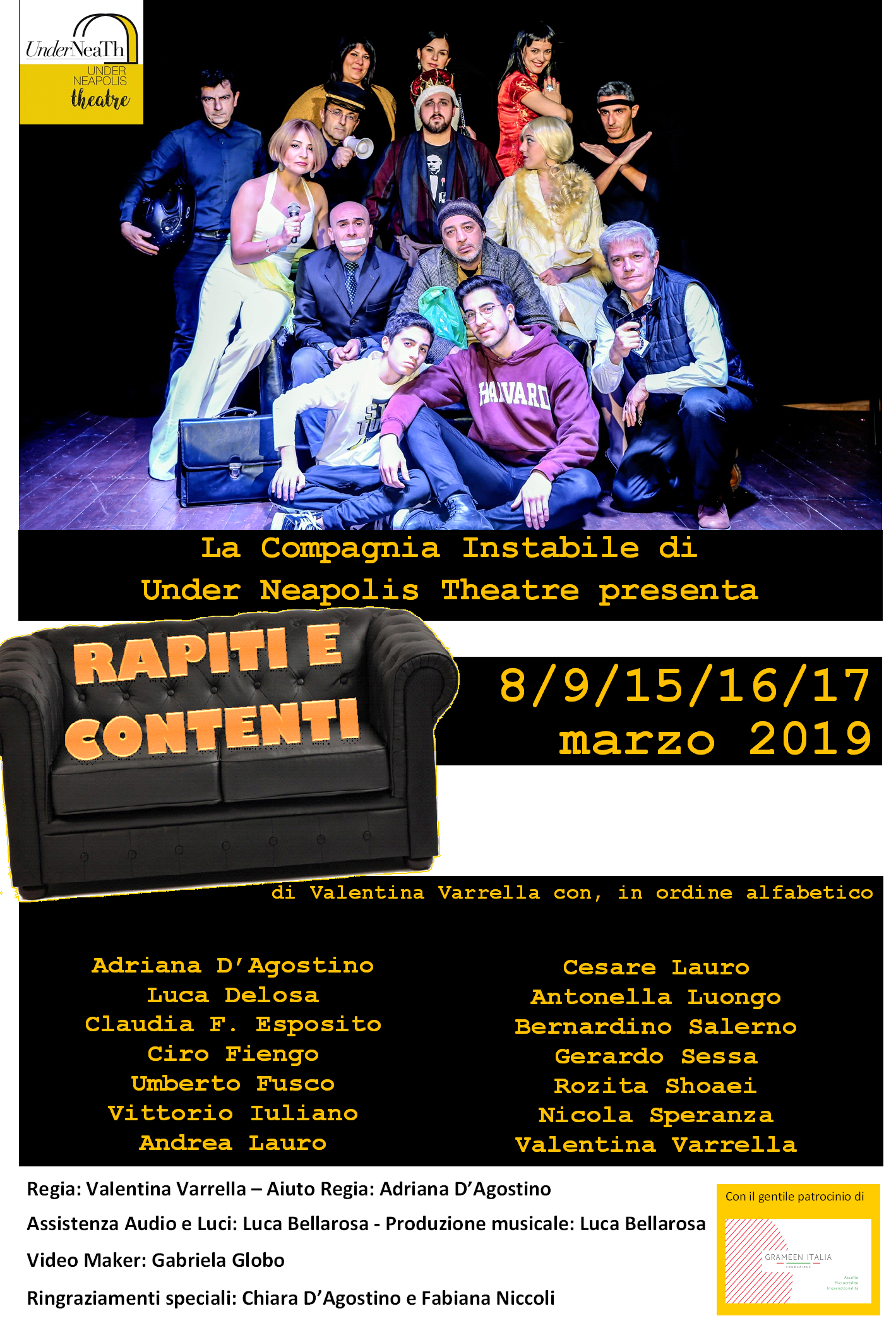 The Premiere of "Rapiti e contenti" will be staged on the evening of 8 March at 8.30 pm at the UnderNeapolis Theater in Largo Proprio of Arianiello 12 in Naples, in the heart of the historic center of Naples.
Replications will take place on March 9th-16th and March 18th at 5.30pm.
From Bologna, Valentina Gasperini and Dario Candeloro of Grameen Italia will attend the premiere and share a moment of reflection on social issues with the company Gli Instabili and its audience, telling how microcredit can be a real opportunity for many to build a new work and life project.